Welcome to SmartBicycleOwners, the bike blog that creating helpful information for bike hobbyists around the world.
I love bike riding and I wanted to share bike knowledge for bike enthusiasts of all ages and levels. I also try to teach people how to take good care of their bikes, so they'll last for several years.
Our Story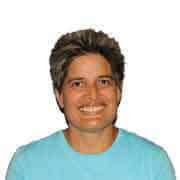 SmartBicycleOwners website was started by Susan, who has been riding bikes since she was a young girl. I've owned my share of different kinds of bikes from BMX (as a young girl), road bikes, and today as an older adult I own a Cannondale F400 mountain bike.
I'm not as young as I used to be, but that's the great thing about riding a bike, you don't have to be young to do it.
Whether you're just getting started or an intermediate bicycle owner, you're bound to find some resources, tips, and information to help you enjoy your hobby.
Biking is my favorite outdoor activity, and you'll find gear recommendations to beginner tips from storing a bike to riding a bike. I'm NOT a professional cyclist, so my articles are geared towards the beginner instead of a hardcore cyclist.
If you want to become a smarter biker, you've come to the right place!
Contact Us
You can always reach me on this e-mail: hello@smartbicycleowners.com