It's true that most car rental companies won't include bike racks with the rental. That said, there are some companies that do rent them. If you've ever wondered "can you put a bike rack on a rental car," you're in the right place. We've uncovered some companies that allow it.
Can You Put A Bike Rack On A Rental Car?
Unfortunately, there are not many car companies that will allow you to put a hitch or offer bike racks as an option. That said, Hertz car rental either allows towing or offers bike racks as an additional offer. Turo the world's largest sharing marketplace offers vehicle rentals with car racks.
That said, the rental companies do not cover any damage that occurs to your bike or hitch. We'll take a closer look at the companies that offer this service and what your options are if you live in a different region without these services.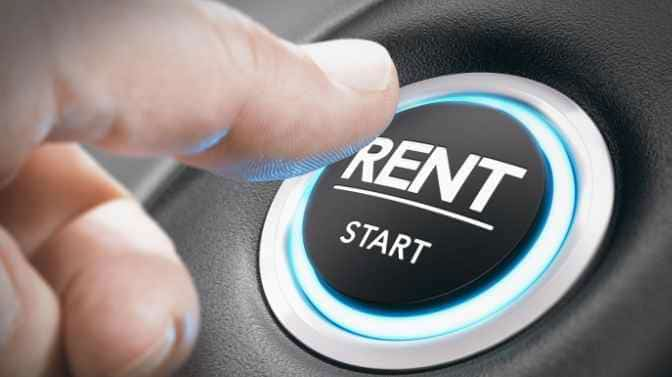 Where To Rent A Car With A Bike Rack?
We did our research because we were looking for a car rental that would allow us to take our bike with us. Unfortunately, there aren't many companies that do allow it. Here's what we found and what their policy page states.
Hertz Car Rental
Hertz car rental company caters to customers with an active lifestyle. They offer car rentals with bike racks that can carry 2-4 bicycles. Their maintenance team will install the hitch or rack for you.
You are not allowed to use or attach your own bike rack without their knowledge. Doing so will violate their terms of service and can result in fines or the inability to rent from them in the future.
The company provides the following types of vehicles:
Commercial vans
Trucks
SUV
Minivans
4×4
Convertibles
Cars
Sedans
and etc
Bike racks and ski racks are only available on specific vehicles and require an additional fee they will disclose when you book online. Unfortunately, at the time of this writing, the Hertz bike rental is only available in certain regions, not in the United States, so you'll need to find out if it's offered where you live, you can contact them via this link.
Turo Car Sharing Marketplace
Unlike a regular car rental company, Turo is a car-sharing marketplace. This means regular people like you and I have listed their vehicle with Turo, so people can rent.
When I contacted them via email, they specifically told me they do offer vehicles with car racks. In fact, here's what they said.
They have a huge selection of vehicles, so it won't be hard to find a vehicle that already has one. When searching the website use the "more filters" option to find a list of vehicles with bike racks.
When I searched for a vehicle with a rack, I found one. So depending on where you live and where you're traveling, it may be challenging to find one.
The downside is their website clearly states that aftermarket replacement parts such as bike racks, speakers, and ski racks are not covered under the protection policy. You can read more about their coverage policy here.
Car Rental Companies That Don't Allow Bike Rentals
During our online research, we discovered several companies that did not offer automobiles with racks or won't allow you to use your own. Here's a list of the companies. Depending on when you're reading this article, their policies may have changed, so be sure to check with them.
Enterprise (some locations allow it)
Alamo (they clearly state you can't tow or add a hitch)
Avis (subject to specific locations)
National Car Rental
Dollar Rent A Car
Payless Car Rental
Can You Use Your Bike Rack On A Rental Car?
While it is possible to use your existing bike rack, especially, if the vehicle has a hitch.
That said, most companies don't allow it.
Most rental contracts won't mention "bike racks" specifically. However, if you read their privacy page, they will clearly state that attaching a hitch or towing with their car is prohibited. This is what Alamo says about towing with their vehicles.
If you decide to use your own bike rack, make sure you are confident no damage will be caused to the vehicle from the rack, by covering the contact points. This will prevent any scratches or marks.
Most car rental companies have a collision damage waiver, which excludes bike racks and other extras from being covered under the insurance coverage.
Can You Put A Hitch on A Rental Car?
No, most rental agreements clearly state you can't tow or modify the vehicle, which includes adding a hitch.
If you do decide to add one, ensure it does not cause any damage, including scratches. Also, find a hitch that doesn't involve cutting to get it installed.
Before adding your own hitch to the rental vehicle, be sure you understand the terms of the policy, and what can happen if you violate them.
Ask the company, as some companies will provide a vehicle with a hitch for a small upcharge fee.
Other Options to Consider
If you live in an area where rental companies do not offer car rentals with bike racks, it doesn't mean that you can't take your bike with you. It just means you have to get a little creative to transport your bicycle.
Here are some options you could consider to transport your bike using a rental car.
Take The Bike Apart
Most adult bikes, even children's bikes make it easy to remove the tires, pedals, and saddle. You may need a wrench to get them removed, but doing so will make it easy for you to put the bicycles inside the vehicle.
Consider A Folding Bike
You can also consider renting a folding bike for your trip. These bikes fold into a compact form, making them easy to transport.
Rent A Truck or SUV
Consider renting a truck or SUV. This provides more cargo space, making it easier for you to transport one or more bicycles. However, be sure to line the back of the SUV with a blanket or towel to protect it from scratches and dirt from the bike.
Rent Bikes When You Get To Your Destination
If all else fails, then consider renting some bikes when you get to your destination. Of course, this isn't an option for everyone.
But if you're taking you're visiting the beach or other touristy areas, renting bikes won't be an issue.
Final Word
Unfortunately, there aren't a lot of car rental companies that cater to bicyclists looking to rent vehicles with a bike rack.
I've provided you with a list of companies that offer this service. That said, it's best to do your own research to find out which companies offer this service in your area. Be sure you understand the risks associated with using your own bike rack.
If you can't find a car rental with a bike rack, then consider renting a truck or SUV and taking your bike apart to transport it inside the vehicle.
Articles You May Be Interested In