Uber has had an up and down history and, through that time, has still managed to produce a wide variety of services under the Uber name. One of those services was a deal with the city of Seattle called UberPEDAL.
Do Ubers Have Bike Racks?
Unless the drivers want to install bike racks, Ubers don't have them. Their 2014 enterprise with Seattle, UberPEDAL, was an Uber service for bike riders using Saris bike racks and was discontinued after a few years.
Unlike Lyft, Uber tried out the bike rack service with UberPEDAL and actually expanded into several major metropolitan areas. However, it never really panned out, and Uber dropped it.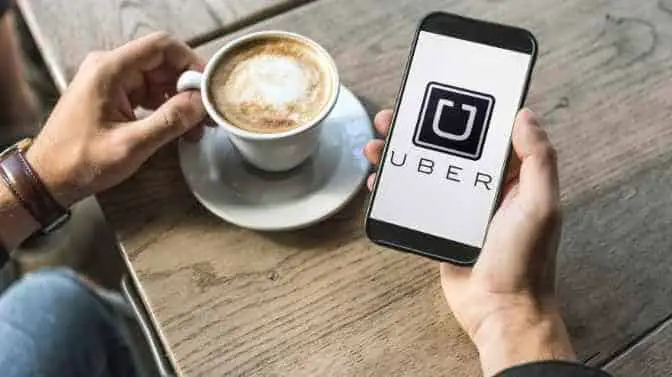 Both ride-sharing services differ when it comes to offering bike racks for bike enthusiasts. Here's what you need to know about Lyft offering bike racks. In this article, we'll take a closer look at the Uber ride-sharing service.
What Happened To UberPEDAL? 
Uber and Alvia advertised UberPEDAL up until 2019. After that, it just sort of faded away as an option for bike riders.
If there were any official announcements, they're difficult to find on the internet. Uber did officially sell their bike and scooter division to Lime in May of 2020. How much—if any—of that involved UberPEDAL is unclear. 
For bike riding enthusiasts, consumer interest in Uber bike racks remains high, but it's probably not a feature set to return any time in the near future.
For now, UberPEDAL was one of many services under the Uber umbrella that just didn't make the cut. However, you can read more about UberPEDAL on this website, which discusses the deal with Saris.
Can Bike Riders Order An Uber Ride Without A Bike Rack?
A bike rider can order an Uber ride, knowing that in all likeliness that the Uber driver has no bike rack. It all comes down to whether or not the Uber driver is willing to carry your bike, a courtesy notification from the rider, and the size of the Uber ride.
The best chance to get an Uber driver willing to transport your bike would be to order an Uber XL. 
Send a request via the Uber app: Select the "Where to?" box once you've opened the app. 
Confirm your destination and ride size: After you've selected your destination, choose the UberXL option at the bottom of the screen.
UberXLs are typically minivans, vans, SUVs, or any other make or model vehicle that carries 6+ passengers. As a result, you'll be far more likely to have the necessary room to store your bike for the trip. 
Can Uber Drivers Install Bike Racks?
Uber drivers are welcome to install any kind of bike rack that they like. Also, it could be of great benefit to them by expanding their potential customer base and avoiding having to stow muddy bikes in their vehicles.
The best kind of bike racks that Uber drivers can install are the trunk-mounted versions. They're easy to install and remove, have very little effect on fuel efficiency, and are capable of carrying more than one bike, depending on the model. 
Allen Sports Deluxe 2-Bike Trunk Mount Rack: This is a great bike rack for an Uber driver as it's very inexpensive, easy to install, and easy to remove. 
Allen Sports Deluxe Trunk Mount 3-Bike Carrier: This is the same model as the previous one, but with the addition of a third cradle for a total of three bikes.
MAXXHAUL 50025 Hitch Mounted 2-Bike Rack-100 lb Capacity: This two-bike carrier is designed for heavy-duty bikes, up to 50lbs apiece. It can carry lighter bikes as well.
Ultra-Compact Trunk Mounted Bike Rack: An ultra-light, easy to install and remove single bike rack.
How To Increase Your Chances Of A Ride Or Cancel
Common courtesy is the name of the game, and you increase your chances of a ride if you give the Uber driver a heads-up on your situation and let them know you have a bike with you.
Contact the Uber driver: Once you've secured a ride on the Uber app, your driver's info will appear in a bar at the bottom of the screen. To contact them, select the driver, and you can message or call through the Uber app.
Tip well: Remember, an Uber driver doesn't have to take you or your bike anywhere, and a negative feedback post isn't going to change that. Tip well, especially if the driver was willing to help you load up your bike and unload it.
If the Uber driver is willing, save their contact info: Just because you got an Uber driver willing to carry your bike today doesn't mean you'll get one tomorrow. If your driver is willing, try to get their contact info for future rides, especially if long-distance bike rides are your thing. Breakdowns can happen after all, and having an Uber driver on speed dial couldn't hurt.
You can cancel a ride at any time, just like an Uber driver. In order to cancel a ride—let us say your Uber driver isn't thrilled with the idea of throwing your bike in the van—open the Uber app.
Select the bar at the bottom of the screen with your driver's info. Select Cancel Trip followed by Yes, cancel. 
How To Prepare Your Bike For Quick Storage In An Uber
One of the easiest ways to prepare your bike to quickly store it for travel is to install a quick release in place of the standard bolt on the front tire. Removing the front tire can save a lot of space, reducing the overall length of your bike.
You can also purchase and install a quick release for the rear wheel, but that can be a little more complicated due to gears and the attached chain.
Zsling 1 Pair Bicycle Skewers Quick Release Axle Skewers Front Rear Bike Axle Wheel Hub: Made of durable and long-lasting materials, this comes as a set for both the rear and front wheels. 
CATAZER Ultralight Titanium Bicycle QR Skewer: Made of titanium, this also comes with a set for the rear and front wheels. 
ONIPAX Pro Ultralight Bicycle Wheel Hub Front and Rear Quick Release Skewer: Another set designed for ultra-lightweight bikes. They're made of stainless steel and aluminum for rust protection and longevity.
Shimano Ultegra Road Bike Quick Release, Series 6800: This single quick release for the front wheel is made of steel and aluminum for rust prevention and long-lasting durability.
The most convenient quick-release skewers, for either the front or back wheels, come with clip/tabs for easily snapping back the lever to withdraw the skewer and remove the wheel from the frame. 
To reinstall them, simply slide it back through the center of the wheel, hand-tighten the bolt opposite of the clip/tab, and then clamp the tab down parallel with the bike. 
With quick-release skewers, especially on the front and back, you can break down the bike to quickly stow it away in an UberXL.
All Things Considered
Uber tried the bike rack gig once, held onto it for a few years, then let it fade away with far less noise than when introduced. Lyft has never even bothered with it. 
With the COVID-19 outbreak in and continuing variations, bicycling enthusiasm has exploded, with bike sales increasing drastically in every market. 
It would be interesting to see if either Uber or Lyft is ready to revisit their bike rack services. Until then, it's essential to be prepared, consider a quick-release installation, and get to know your Uber driver. 
Related Articles