When U-haul comes to mind, it conjures images of orange and white trucks with giant advertisement stickers on the back and getting ready to move. Bike racks probably aren't anywhere in the picture. So does U-haul install or carry them?
Does U-Haul Install Bike Racks?
U-haul carries, sells, and rents bike racks and will also install them for you. They don't exactly advertise the installation part, but it's a service they indeed offer once you've chosen a bike rack.
U-haul primarily deals in hitch-mounted bike racks, and they sell a variety of them, from bike racks that carry a single bicycle to racks that can carry up to four. They offer several brands from their online website as well, so you can choose and have it installed.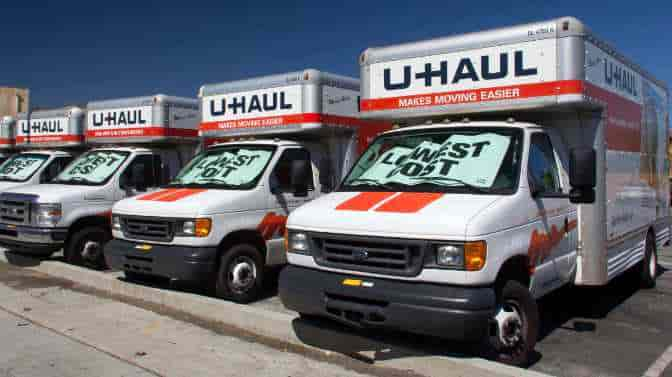 Is U-Haul Good For Bike Rack Hitch Installation?
U-Haul is an excellent choice for hitch installation. They advertise themselves as the only store where you can purchase your bike rack and then schedule an appointment to get it installed. Part of their offerings include:
Same-day installation: Once you've purchased a bike rack, contact U-haul for a same-day hitch installation.
Price-matching: They even offer a $10 discount on hitch installation with the purchase of a bike rack.
Custom-made hitches
Lifetime warranty
U-haul also readily indulges in price matching—or actually, lower prices than local labor costs. So regardless of the fees for hitch installation in your local area, U-haul will adjust its price to beat the competition.
U-haul installs only custom-made hitches. Their reasoning for this is sound. Every vehicle is different, and hitches should conform to the strengths of a vehicle's frame and account for weaknesses.
You can also purchase—for $5–a lifetime warranty on your installed hitch. There aren't any limits on this warranty, and any broken or damaged hitch bought and installed from U-Haul is replaced at no extra cost.
How Long Will It Take Uhaul To Install A Bike Rack?
Depending on whether a hitch needs to be installed first, it will take a U-Haul Professional anywhere between a few minutes to half an hour.
Hitch installation takes the longest since a professional will have to do a full, visual inspection of the vehicle before selecting the suitable hitch mount. 
If you already have a hitch, U-Haul can install a bike rack that you purchased online or in-store in a few minutes on the same day of purchase. 
Since U-Haul primarily sells bike racks that are hitch mounted, you'll probably need to have a hitch on your vehicle to install the bike rack. 
Hitch-mounted bike racks are probably the easiest to install since most of them slide easily into the hitch groove and bolt into place. 
What Bike Racks Does U-Haul Offer?
U-Haul offers a large variety of hitch and tire mounted bike racks from several different brands:
SportRack Pathway Spare Tire Deluxe 3: This bike rack holds up to three bikes and secures them with rotating clamps.
Yakima FullTilt 5 Bike Rack: The Yakima holds up to five bikes in a top-down configuration and secures them with ZipStrips and padding.
Thule Spare Me Pro 2: Another hanging style bike rack for two. It uses locks to secure both the bikes and the rack.
Saris Superclamp Ex 4: The Saris is a platform-style bike rack for up to four bikes. It secures them with locking clamps.
This is just a small selection of bike racks that U-Haul has on offer via their online store. It may not include everything from other local affiliates or U-Haul offices. 
As it stands, it's not a bad selection. Most of the major brands are on offer, including Thule, Saris, Allen, and Yakima. With a 10% discount for purchase, service, warranty, and hitch-installation (if needed), it's altogether a great deal from U-Haul. 
U-Haul also offers a six-bike, rubber tailgate pad for transporting bikes in the bed of a truck. While not necessarily a bike rack, it's worth mentioning as the one bike transportation product U-Haul sells that isn't hitch or tire mounted.
How Much Does It Cost To Install A Hitch At U-Haul?
Generally speaking, it would cost around $75 – $150 to get a hitch installed at U-Haul, not including the purchase of a bike rack and the aforementioned 10% discount. 
Since U-Haul engages in price undercuts, it could very well depend on local hitch installation prices. Thanks to their policy, if you're looking to install a hitch and purchase a bike rack, You won't find a better hitch installation price than U-Haul.
Their price undercuts include the products they sell. So shop around for the bike rack brand you want, price match it around town, get the lower price from U-Haul, and have it all installed and discounted on the same day.
U-Haul is nothing if not ambitious to get you in the door as a customer. Their price undercuts make them an easy choice for picking out a brand new bike rack or getting a new hitch installed.
Will A U-Haul Hitch And Bike Rack Installation Void A Vehicle's Warranty?
Thankfully, that's not the case. Nevertheless, it's a legitimate question, especially considering the auto insurance complications of vehicle modifications. 
That said, it's crucial to find out if your insurance company covers the bike rack before getting one. 
In 1975, the federal government stepped in to deal with consumer product warranties. The result was the Magnuson–Moss Warranty Act of 1975. 
Because of the Magnuson-Moss Warranty Act, hitch installations on vehicles that were purchased without a hitch doesn't modify, invalidate, or alter the vehicle's warranty in any way.
The only exception would be if the hitch-installation process damaged the vehicle or if the hitch installed was not designed to conform with the vehicle's capacity or towing capabilities (even small cars have a listed towing capacity in the user's manual).
Can You Put A Bike Rack On A U-Haul Trailer?
U-haul trailers aren't designed for bike rack support. Towing something that's towing something is usually not the best idea.
However, trailers aren't the only option if you're using U-Haul to move. U-Haul offers a line of trucks from 10′ to 26′, all with towing capacity for a bike rack. 
They also have cargo vans with towing capacity if using a truck is a bit of overkill. 
If you're dead set on a trailer and own a pickup, consider the Yakima 6-Bike Gatekeeper Tailgate Pad. 
A pickup is more than capable of towing a U-Haul trailer, and the Yakima can hold up to six bikes in the bed of the truck.
It uses a cradle and strap system to secure the bikes and leaves enough room to secure the trailer tongue to your hitch ball. 
Final Word
U-Haul is an excellent choice for getting a bike rack installed, and it's not just because they perform the installation.
U-Haul has an online store for purchasing bike racks, offers installation and purchasing options that undercut every local competitor, offers same-day purchase and installation, and allows walk-in appointments.
They also have over 21,000 locations in the United States and Canada, making it very likely that a U-Haul affiliate is located near you when you need one. 
They also offer many transportation options and services designed to get you where you need to go, with a new bike rack to boot.
Related Articles
Sources
Campbell, J. (December 18, 2020). Where To Find The Best Trailer Hitch Installers
A Complete Guide to Finding the Right Bike Rack U-Haul Tips